For most of us, buying a new car is a huge investment. It may not be as monumental of an investment as purchasing a home, but it is a big undertaking. When you buy a car, you want to make your investment last as long as possible. The biggest way in which you can protect your investment is by taking care of your car. Not only do you want to take your car in regularly to a mechanic for tune-ups, oil changes, and tire rotations but you also want to take care of the exterior surface of your car. One of the best investments that you can make in your new car is to have a professional car detailer apply car paint protection film to your car. You might not have been aware of this option before, so today we would like to explain car paint protection further.
What Is Car Paint Protection?
Paint protection is basically a paint sealant that coats your paint with a seal to protect it from chips, scratches, and bird droppings. Our professional auto detailers at Envious Detailing specifically work with Modesta® coatings because they provide the best protective capabilities. Not only do Modesta coatings have the best appearance but they have the best durability.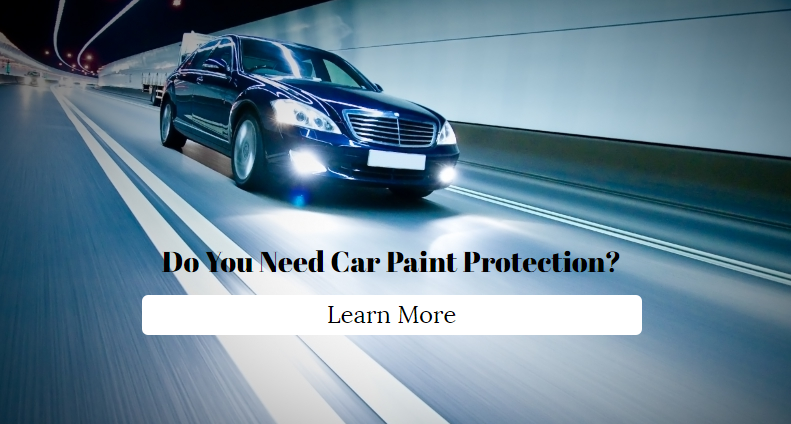 How Is It Applied To The Car?
Although you can apply car paint protection to your car yourself, we advise against it for a variety of reasons. You must first thoroughly remove all top coatings of wax, pollutants, and oils from the car. If any of these substances remain on the surface of the paint, then they will break down the car paint protection. Also, if there is any debris on the surface of your car, the car paint protection will seal it in. When people incorrectly apply car paint protection, they might leave swirl marks or scratches on their car that can be difficult to remove. However, you can avoid all these issues by hiring a professional to apply the car protection film to your automobile.
Dealerships Vs. Professional Car Detailers
Is it better to have your car protection film applied at a dealership or at a professional car detailer? Car dealerships do not always have the most experienced car care professionals, so we recommend a professional car detailer. Additionally, the product brands used by the dealership are not always the highest quality.
Our professional car detailers at Envious Detailing truly have a passion for working with cars. With our auto detailers you can rest assured that we will only use the highest quality products on your car, which is why we work with Modesta products. With years of experience in detailing cars, we discovered that Modesta products provide the best looking and most durable protection. We understand the investment that you are making in protecting the surface of your car, which is why we sought out the products that will give you the biggest bang for your buck.
Are you interested in having car paint protection film applied to your car? Contact our Corona car detailers at Envious Detailing for the highest-quality car detailing services.